Welcome to the first step in a better life.
The Life Analysis will excite you and enrich your life!



Kabbalah, the ancient secret doctrine, gives you the tool to learn more about the meaning of your life and your aim in life. You will find out and recognize your life tasks as well as the true causes of your illnesses.
You will be absolutely amazed to discover what your name reveals about yourself!!!
An you will get much informations about your "way of life"!

Lots of Love
Vivian Abrecht / Basel - Swiss
You can order a PDF per email or printed by post.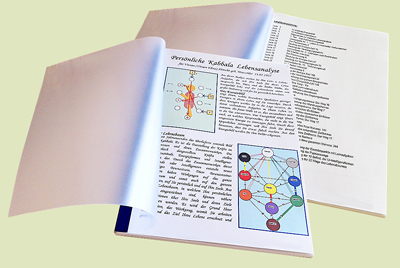 Printed analysis (about. 50 sites)